Investment Services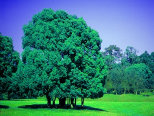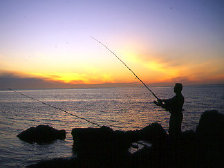 Investing for ORP and TSA Portfolios
On-going investment management for ORP and TSA retirement accounts for professors from:
UT System
Texas State University
Texas A&M System
St. Edward's University
Austin Community College
Angelo State University
Texas Tech University
Investing for Personal Portfolios
On-going investment management for 401k, IRA, Roth IRA, UTMA, profit sharing plans, and Simple or SEP IRA accounts. Services are similar to the ORP/TSA management. However, we have more investment choices such as ETFs, individual stocks and mutual funds.
Individual Investment Consultations
Argus Financial also offers individual consultations. This option is for people interested in receiving advice, data, or a second opinion without the benefit of an ongoing investment management relationship. Consultations are billed on an hourly basis.
Our Investment Approach
Trying to time market events is notoriously difficult. You must guess correctly on when to exit the market, and when to get back in. Many investors who time the market don't get reinvested until prices are already inflated.

Buying and holding has it's own problems as well. Staying invested through 25-35% drops can erase several years of previous gains.

At Argus, we take a blended approach to managing your portfolio. We prefer to stay invested much of the time, and regularly reallocate assets. We believe that while the market may show occasional volatility, it is on a long-term up trend. However, we do pare down your exposure in big market corrections.
Contact us
to request a meeting or a copy of our disclosure brochure.
We provide knowledgable, active management services for those tired of passive investing or doing it themselves. Clients give Argus limited trading authority, meaning that the responsibility of picking investments belongs to us, but we cannot remove funds from the account. We have the resources to research every sector and fund to find those with the best long-term performance. We lower your overall costs by using no-load funds and index funds. We provide a quarterly newsletter as well as reports detailing your returns and holdings.

Ph: (512) 436-9290
ORP and TSA Portfolio Management
for Texas Families